Description
Joker Poker is a classic poker game with the Joker card in a deck. Joker might be used instead of any card to make a winning combination that seriously changes the odds in favor of the player. We are excited for true poker fans to try Joker Poker —the rules are familiar, but atmosphere is a way more fun!
Min bet is 10.00 TGAME
Max bet is 100.00 TGAME
Truegame is a blockchain based online game room for lotteries and gambling. It enables you to participate securely in smart contract lotteries, win valuable prizes and prize money in instant ticket games, play dice, and many other smart contract games. We are continuously updating our games collection, and each game is based on smart contracts and open source code.
Your message has been sent.
Thank you for your interest in Truegame project.
Truegame is the first fully integrated platform for lotteries and games of chance based on smart contracts.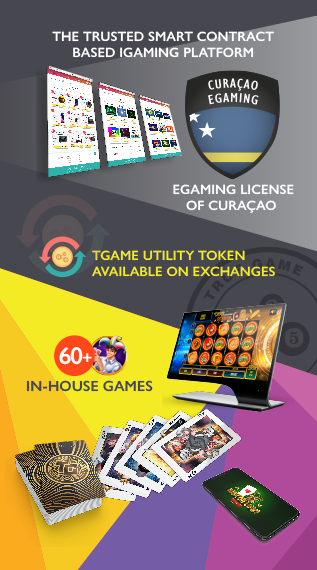 By creating an account I confirm that I am over 21 years old and accept
Terms and Conditions
. I also confirm that the law of my country doesn't prohibit me from playing gambling.
Enter your email address and we'll get you back on track